2019 spring cert class announced
​
The Spring 2019 CERT class has been announced and it will begin on March 20, 2019 with Unit 1 - Disaster Preparedness. If you're interested in being a CERT member, please complete an application on the Citrus County Sheriff's Office website (
click here
).
​​​MISSION STATEMENT:
CERT
members are citizens who are trained to respond to emergencies and or disasters that impact their homes, neighborhoods, schools, and property. The program focuses on providing specialized training to organize teams to provide vital services and information within their communities, in the absence of emergency responder's whose arrival may be delayed for hours or days due to the magnitude of the disaster. The CERT program is sponsored by the Citrus County Sheriff's Office, Emergency Management Section and is an official Federal Emergency Management Agency (FEMA) program. The philosophy of Citrus County CERT is: "The greatest good for the greatest number of people."
Our Community Emergency Response Team (
CERT
) is a citizens group that is organized and receives special training that enhances their ability to prepare for, respond to, recover from and mitigate a major emergency or disaster situation.
CERT
is organized under the
Citrus
County
Sheriff's Office Emergency Management
section.
Click here
to view our brochure.
Any citizen can sign up to attend the courses which are held 1 night per week for 9 weeks. During the course citizens will be trained in disaster preparedness, fire suppression, medical operations, light search & rescue, disaster psychology, and team organization.
When a major emergency overwhelms normally available resources, response delays of hours or even days may occur. Someone with "basic skills training" should be able to immediately assist those in distress.
CERT
recognizes that a well-prepared community is a vital resource to professionals.
We are committed to making this program widespread throughout Citrus County and look forward to our team training courses. If you would like to join the
CERT
program as an individual or as a group, please contact Bretlee Jordan via email at
bjordan@sheriffcitrus.org
​or
click here
for the application.
This site is sponsored by the Citrus County Sheriff's Office Volunteer Program.
To become a Sheriff's Office volunteer, please visit www.sheriffcitrus.org.
Powered by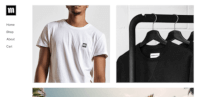 Create your own unique website with customizable templates.